The carboot in Hindley is held every Sunday and is situated on the market square opposite Tesco.
To get on there to sell there is no need to pre-book, a market officer will be on site from 5.00 am and you are advised to get there between this time and 6.30 to guarantee a pitch during the summer period.
The current charge is £8.00 per vehicle and it is on a hard standing carpark.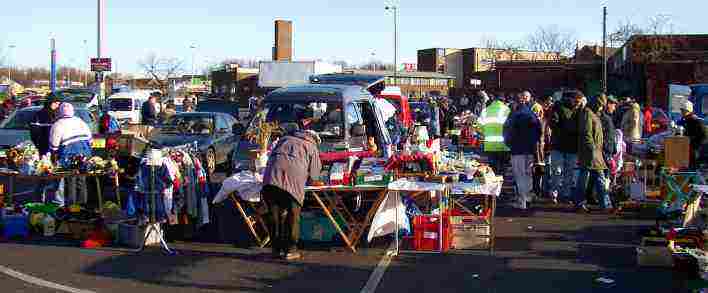 It can get really busy at times and it's a great place for buying and selling!